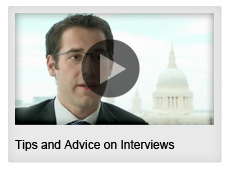 There is no need to be nervous at interview - we want you to do well and to show us what you can do. However preparation is essential. Here are a few tips to help you:
Read through the Nomura website and make sure you have a good understanding of our company, the culture and the business area you want to work in.
Read up on all the latest news articles, particularly those related to the division you have applied to.
Know your CV and be prepared to answer questions about your field of study and extra-curricular activities.
Remember, it is a two-way process. The interview also presents you with an opportunity to learn about our culture and our business.
Our dress code is business attire so a suit is appropriate interview wear.
Get a more detailed overview of the types of questions you will be asked at interviews with our mock interview. Learn how to handle a case study and how to ensure you make the very best impression with our guide on interview etiquette.