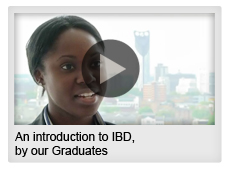 We recruit analyst interns for our Investment Banking London internship program two times a year - in the winter (for a 6 month rotational program) and during the summer. We recruit summer associates for our 10 week internship program in June. Our continental offices in EMEA offer 3 to 6 month analyst internships year round.
Internships are designed as a spring-board to a career in investment banking, we will give you exposure to the challenges and opportunities a full-time analyst or associate will have in their first year with us.
In addition to on-the-job experience, you will benefit from a series of training modules that will help you develop key professional skills. There will be a range of networking events with senior Nomura bankers and seminars to give you an in-depth knowledge of the division. This internship program is the ideal opportunity for you to learn more about investment banking, and for us to find the next industry talents. If you show strength and potential in your role, we will extend you an offer to return permanently the following year.
The process
You will be placed in one team during your internship (or if you are part of the 6 month Winter program you will complete two 3 month rotations). Whichever team you are assigned to, you will benefit from a range of invaluable experiences that will give you a clear head-start on a career at Nomura.
Feedback
There will be constant feedback throughout your placement. At the start of your program, you will be assigned a mentor and a buddy who will review your performance and offer you any help and advice you might need.
You can find out more from our graduates and their experiences here.