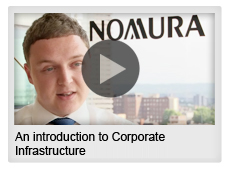 This Summer Analyst program is a ten-week program for students in their penultimate year. As a Summer Analyst, you will be trained, placed in a business and encouraged to develop your skills. You will contribute as a full and valued member of the team, assuming responsibilities similar to those of a first-year Analyst.
You will develop an impressive level of technical knowledge - things like infrastructure support and engineering, data centre support, networks, storage systems and servers. And you'll build your skills in systems development and support - including the deployment of new systems, whether developed in house or via a third party, using a range of technology packages (VB, SQL, Perl, C++, Java, XML, XSLT, and JSP).
As well as this you can expect to gain an understanding of the different products (equities, bonds, futures, options, swaps, exotic derivatives, quant and the like). You will also build your knowledge of risk management methods and techniques (variance-covariance, historical simulation, stress testing, maximum potential exposure) and live trade analysis.
The process
As a Summer Analyst, you will be placed into one area for the entire ten-week summer program. Exactly where will be decided based on business needs, your preferences and the skills and interests that you demonstrate during the interview process will also be taken into account.
Feedback
There's an ongoing feedback and review process to make sure that you get the most out of your intern experience. You will be reviewed twice: in the middle and at the end of the program.
You can find out more from our graduates and their experiences here.