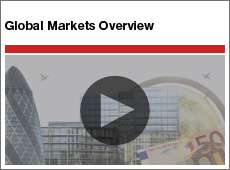 This internship program is a great opportunity to experience, first-hand, the possibilities of a career in global markets. It's your chance to get a feel for our culture, create new networks and gain valuable on-the-job training.
You could find yourself in a sales role, developing strong relationships with institutional clients - from pension funds to insurance companies. Join our trading team, and you could buy and sell securities in the secondary market, while taking responsibility for market making and capital commitment. You might also get to experience research - analysing information on companies to gain business-critical insights - or structuring, which involves designing innovative products that precisely meet a client's needs. There is also the opportunity to get hands on experience in valuation, pricing and structuring.
The process
As a Summer Associate, you can expect the same level of exposure as your first-year counterpart. Working as a full member of the team, we'll expect you to form effective working relationships and show a commitment to our goals and values.
Feedback
During the course of the program, you'll benefit from regular interaction with a buddy and with senior mentors, all of whom will provide valuable feedback on your performance.