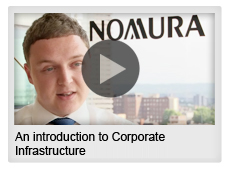 This program is aimed at technology-focused students in their penultimate year who need a work placement to meet their degree requirements. The program typically lasts for 12 months and, after a two-day orientation course you will become a fully contributing member of the team.
You will work with colleagues at all levels on anything from writing technical specifications to assisting with project implementation. You will focus on new developments, updating applications for established systems and partnering with senior developers and engineers to learn more about our development life cycle and infrastructure.
What's involved?
You will develop an impressive level of technical knowledge - things like infrastructure support and engineering, data centre support, networks, storage systems and servers. And you will build your skills in systems development and support - including the deployment of new systems, whether developed in house or via a third party, using a range of technology packages (VB, SQL, Perl, C++, Java, XML, XSLT, and JSP).
As well as this you can expect to gain an understanding of the different products (equities, bonds, futures, options, swaps, exotic derivatives, quant and the like). You will also build your knowledge of risk management methods and techniques (variance-covariance, historical simulation, stress testing, maximum potential exposure) and live trade analysis.
And because we see this program as an important feeder into our technology division, if you impress us, and we impress you, then this could be the first step in a very rewarding career.
You can find out more from our graduates and their experiences here.