THE BUSINESS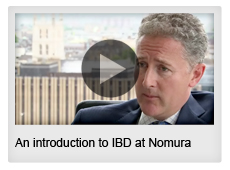 Our Investment Banking group provides a vast array of advisory and capital-raising solutions to corporations, financial institutions, governments and public-sector organizations around the world. Our global teams act as geographic, product and industry specialists. We deliver Asia to our clients – accessing deep pools of liquidity and dynamic growth markets. We have cross-border collaboration in M&A, DCM, ECM, and solutions businesses, and across global sectors such as FIG, natural resources and power, and financial sponsors.
Corporate Finance Advisory: Sector and country coverage professionals are critical in identifying and analyzing deal opportunities and managing client relationships. The ideas generated can have a tremendous impact on a sector.
Global Finance and Capital Raising: Global Finance is a combination of product experts, who are focused on providing tailor-made client solutions in debt or equity financing. The group works closely with Corporate Finance, M&A, Fixed Income and Equities divisions to originate, structure and execute deals across the globe.
Clients rely on the ingenuity and innovation of our bankers for strategic advice and financial solutions. This combined with our number #1 position in Japan investment banking allows us to deliver Asia's global investment bank to our clients.
Know Nomura Facts: Some selected recent deals
Number 1 Japan M&A, Thomson Reuters
Nomura wins two Deals of The Year awards on Takeda Pharmaceutical's $3bn deal and joint lead manager on Ziggo's IPO in the Developed Markets category, Euromoney 2013
Xstrata Glencore, $90bn joint financial advisor
Nomura won three awards at The Banker's 2013 Deals of the Year Awards

Best M&A Deal in Europe – Iceland management buyout £1.45bn
Best M&A Deal in the Middle East – Mannai Corporation's / EFG Hermes Capital Partners' acquisition of a stake in Damas $900m
Best Real Estate Finance Deal for Asia-Pacific – The Global Logistic Properties Japanese Real Estate Investment Trust's IPO $1.3bn
THE OPPORTUNITY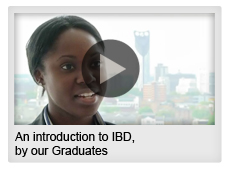 If it is the challenge and excitement of corporate finance that drives you, then this is the route for you. We will provide you with training so that you have all the functional skills, technical knowledge and tools you will need for an influential career in investment banking. You will become a sector or product expert, working in teams to analyse, market and execute transactions. Through our global network of professionals and our access to Asian markets, we can help deliver unique solutions to our clients.
WHAT WILL I NEED?
For an Analyst position you should have or expect a minimum 2.1 degree (or equivalent) in any degree discipline. A Masters degree is advantageous but not a requirement. You should be highly numerate and a strong communicator. Fluency in a second European language would be beneficial.
For an Associate role you must have, or be completing an MBA, and have at least 2 to 3 years relevant work experience and demonstration of a strong sense of commerciality.
WHAT ROLES ARE AVAILABLE?