Graduated with a BSc in Economics from University College London, 2011
Currently: Analyst, Debt Capital Markets Financial Institutions Group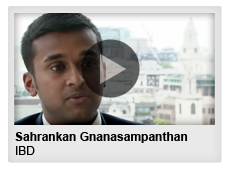 As Asia continues to become more and more relevant, it seemed appropriate that I begin my career at a bank that has a competitive advantage in this space, combined with its growing aspirations to become a global player, it was a clear choice where I felt my career could flourish.
The placement process for the summer internship was rather unique. A month before the start date, we were provided with team profiles and contacts for the different IBD groups. This was followed by an internal placement fair on day 1, which was a great opportunity to meet the different teams in person.
I interned in the UK Group working in both the M&A and corporate broking side. The experience was unique because whilst usually the M&A teams are very project focused, having exposure to corporate broking meant I was still closer to the markets than many of my M&A peers. My usual day to day responsibilities included sending out a client update every morning and completing any ad-hoc analysis for our broking clients. I would then be staffed on on-going projects, working closely with an Associate in putting together a pitch book and conducting valuation analysis. This is where you are exposed to the real working life of a banker and where you really begin to learn the in's and out's of how a deal is originated and executed.
Having moved into DCM FIG as a full time analyst, my day to day role has changed. I am now more market focused, so I am usually in the office before the markets open. Sitting on the trading floor has meant that my working environment is more chaotic and faster-paced. The role is also product focused and entails you to take a long-term view on the markets and to constantly think about how regulatory and market changes could impact your clients. As a full-time graduate, I have more responsibility, I work more closely with senior members of the team and I'm far more aware of the projects and how they fit in with the bigger picture and strategy of the team.
My key advice to anyone is preparation. You should understand how the bank operates and the different roles within it, so you can understand the characteristics and tasks that each role entails. Following this, my advice would be to keep up with relevant news, understand the current drivers in the industry and not just regurgitate generic questions and answers; it is quite obvious to those who work in the industry when someone has spent time reading and understanding concepts and news. And last but not least, be yourself! It is important that the interviewer can see your personality in order to stand out from the rest.